Sports
The EFL Kids Cup first round matches took place last Friday 11th January at the Dome at Woughton on the Green. The team played 5 matches, winning one but losing the other four. They beat Drayton park 4—0 which was a great result, with Keon scoring 3 out of the 4 goals. A fantastic performance. It was a small pitch and the team need to work on controlling passes and creating opportunities to shoot. Good effort and keep up the training
Our Football Team played against Whitehouse School on Wednesday 12th December. The boys played a great match and came away with a 3-1 win. Playing on grass must be our lucky charm! Well done boys; it was a great way to end the year.
Our Football Team played against Loughton School on Wednesday 5th December. It was a great match, ending in a 0-0 draw. Miss Hilton was really proud of the way the team played, well done boys. The first win of the season is getting closer.
Horse Riding from Autumn Term 18/19
Miss Hilton and our Cross Country team participated at Stantonbury on Saturday 20th October . They put in amazing performances, coming 5th overall in the Large Schools Category. The results are below and it is worth mentioning that there were between 130 and 150 children in each race. A big thank you to Avi who stepped in on the morning of the event to run, despite having had no training. A special mention must go to Maxwell who came 2nd; an absolutely fantastic achievement. Well done to all the children who took part (and to Miss Hilton) for all your hard work and commitment to training.
Horse riding club Friday 19th October.
On Thursday 11th October, CHPS Boys football team had a match against Bushfields School, CHPS won 6-2. Well Done!
Autumn term children taking part in horse riding club.
On Friday 5th October 2018 , miss Hilton took some more of our pupils to take part in the MK challenge day at MK Springers on Kiln Farm.
Well done to our football team who won their first match of the season on Thursday 4th October against Long Meadow School. The result was 5-2 with goals scored by Maxwell, Rohan, Josef and Keon. A brilliant result boys!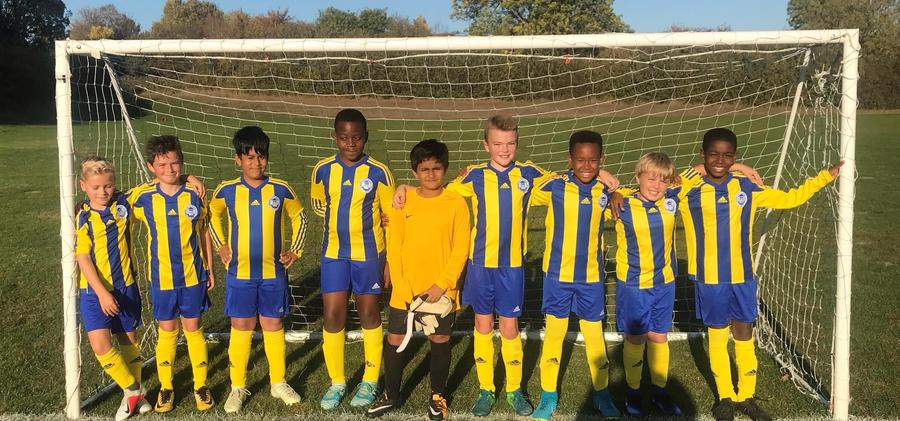 On Friday 28th September 2018 , some of our pupils took part in the MK challenge day at MK Springers on Kiln Farm
TUG OF WAR
On Tuesday the 10th of July, the Year 5 and 6 Tug of War team competed at Sir Herbert Leon Academy. We had a great day and placed 5th overall in the competition. The team is pictured below. Well done to everyone for a fantastic effort.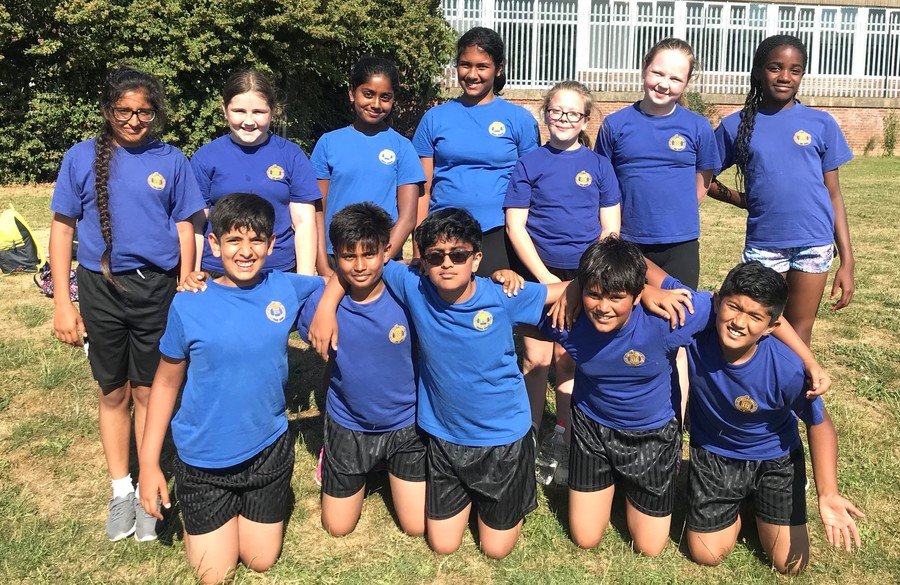 STANTONBURY ATHLETICS
Huge congratulations to our Stantonbury Athletics 2018 team. Caroline Haslett were the winners of the Large Schools Group. Miss Hilton is pictured with the trophy. We also came away with individual medals: Isobel came first in the Long Jump; Shruti came second in the Vortex and Maxwell came third in the 800m. It was a fantastic achievement from the whole team. Well done everyone for your hard work and commitment.
Please see photos below of the children who are taking part in horse riding club during the summer term
On Friday 16th March our Tag Rugby team entered a tournament. They won matches against Rickley Park, st Monicas and Abbeys Primary Schools. They lost 1 Try against Giles Brook and 2 Trys against Oxley Park and Summerfield Primary Schools. The team came 7th overall out of 14 teams.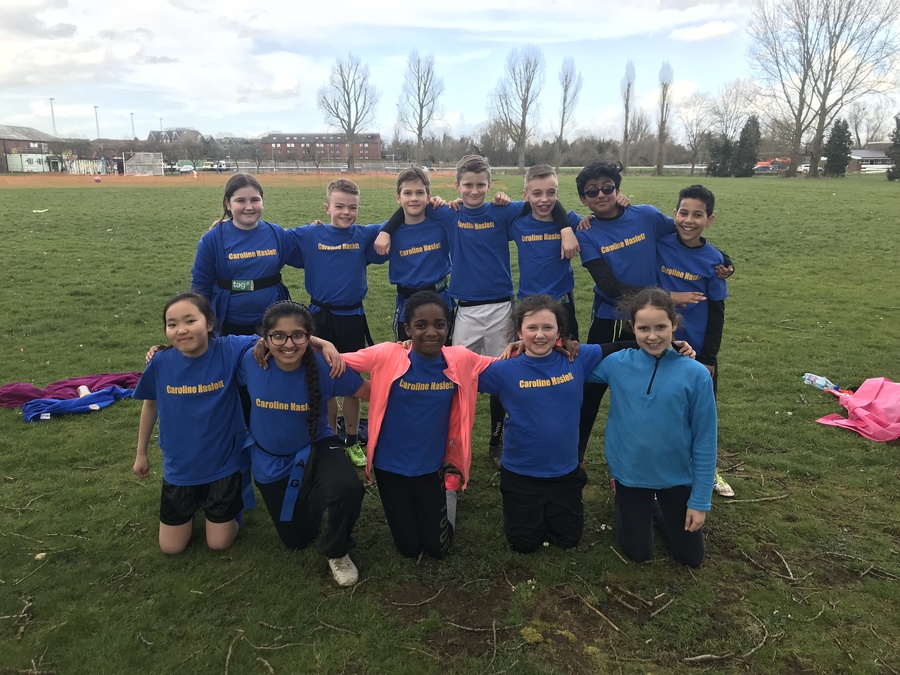 On Thursday 15th March Caroline Haslett Dodgeball Team, came 3rd place in all MK. Won games against Oxley Park, Ceaders, Tickford park in the pools and lost out in the semis by Bradwell village. We played and won against oxley Park to come 3rd.
On Wednesday 21st February, our Year 5/6 Dodgeball team played in a tournament on Monday and made it through to the Milton Keynes finals which will be held in the next few weeks.
They played brilliant dodgeball, winning 5 out of 6 games. The teams they beat are as follows:Bradwell village; Long Meadow;Cold Harbour; The Webber School and Emerson Valley
Well done and we wish them all the best in the finals.
We have had a very successful week in sports. Maxwell, Gemma and Harry participated in the Bucks Schools Cross Country Championships on Wednesday 7th February. Harry and Gemma came 19th and 36th respectively which is fantastic considering the amount of children participating. Maxwell finished in an amazing 9th place which means he qualifies for nationals. Well done to all of them on a brilliant achievement.
Challenge Day at MK Springers