Sports
On Friday 16th March our Tag Rugby team entered a tournament. They won matches against Rickley Park, st Monicas and Abbeys Primary Schools. They lost 1 Try against Giles Brook and 2 Trys against Oxley Park and Summerfield Primary Schools. The team came 7th overall out of 14 teams.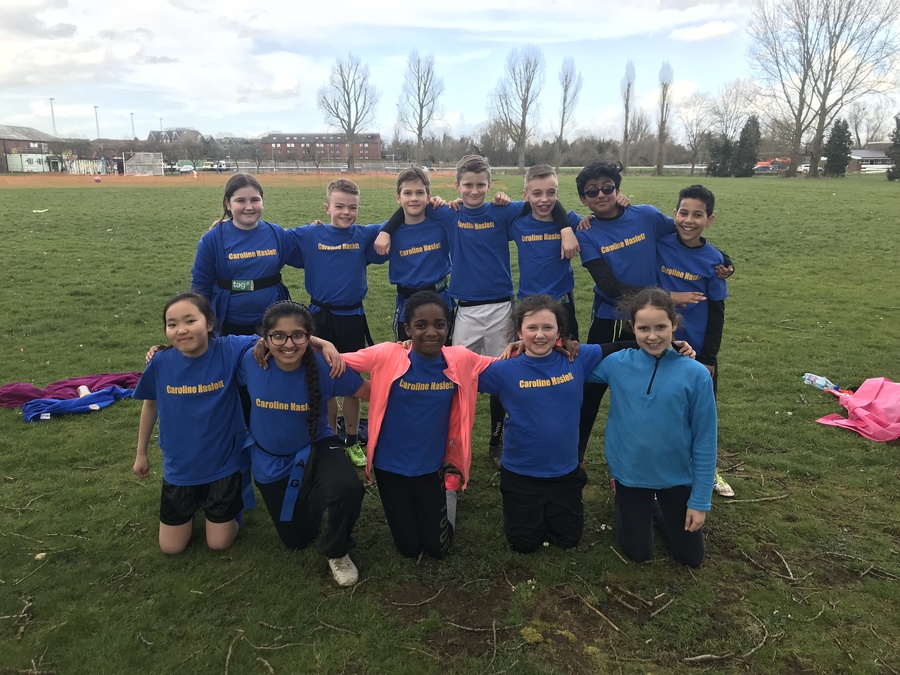 On Thursday 15th March Caroline Haslett Dodgeball Team, came 3rd place in all MK. Won games against Oxley Park, Ceaders, Tickford park in the pools and lost out in the semis by Bradwell village. We played and won against oxley Park to come 3rd.
On Wednesday 21st February, our Year 5/6 Dodgeball team played in a tournament on Monday and made it through to the Milton Keynes finals which will be held in the next few weeks.
They played brilliant dodgeball, winning 5 out of 6 games. The teams they beat are as follows:Bradwell village; Long Meadow;Cold Harbour; The Webber School and Emerson Valley
Well done and we wish them all the best in the finals.
We have had a very successful week in sports. Maxwell, Gemma and Harry participated in the Bucks Schools Cross Country Championships on Wednesday 7th February. Harry and Gemma came 19th and 36th respectively which is fantastic considering the amount of children participating. Maxwell finished in an amazing 9th place which means he qualifies for nationals. Well done to all of them on a brilliant achievement.
Challenge Day at MK Springers