Computing Curriculum
For the latest photos and information on our Computing Curriculum please click here.
November 2018 - During their topic on 'Toys' in Year 1, the children have been programming a Bee-Bot to reach a set marker. They selected toys for the Bee-Bot to move to and demonstrated their ability to debug a simple program.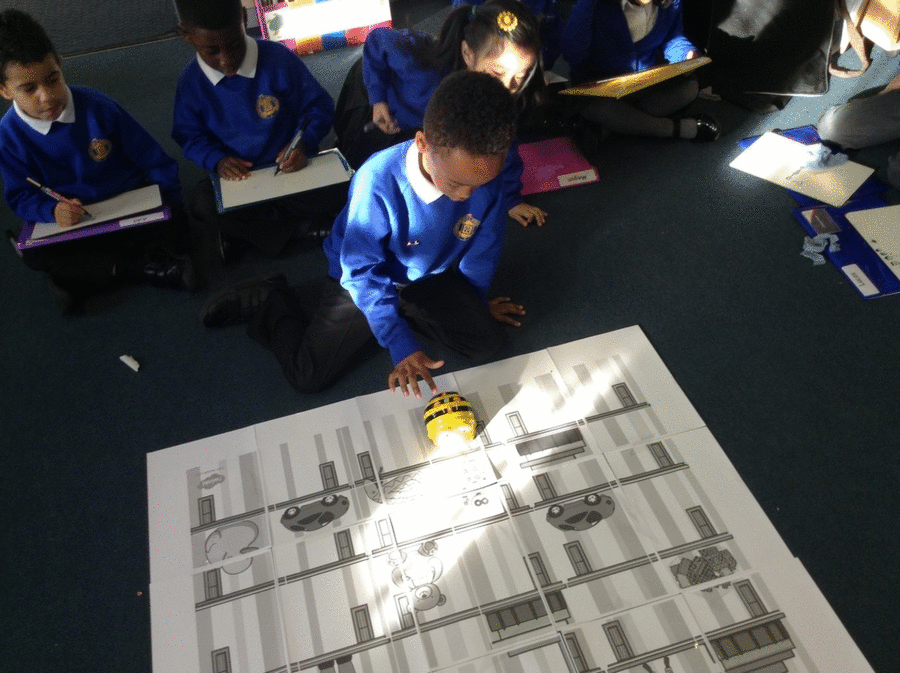 In Computing in Year 3, the children have been exploring different types of input. They created their own games controllers using playdoh, split-pins, bananas, paper clips and heavy pencil. The children used their controllers to play some retro games such as Pacman and Tetris.
Year 5 and 6 have learnt that a computer is a device that performs a range of functions according to how it is programmed. The children have been exploring the raspberry Pi, looking at its features and plugging in inputs and outputs.
In Autumn term in Year 1, the children created a book using the Open University app - Our Story for iPad. The book is called 'Look at Me' and we put our own photographs, drawings, noises, speech and text together to produce a digital information book about ourselves.
The Digital Leaders visited the Apple in July 2018.
06.12.17 - During Hour of Code week, Year 6 were visited by some of our knowledgeable parents who work in coding. A fabulous presentation by Mr. Carey and Mr. Rees inspired us. They helped us understand coding is easy to learn and made a coding job sound like fun!
Our Year 6 digital leaders organised and delivered lessons across the school with the help of our new recruits in Year 5. ​
Year 4 explore the digestive system using Virtual Reality. An interesting way to see how food travels through our body!